Overlooking Small La Laguna Bay, this relaxed, beachfront diving resort is 13 km from the Malasimbo Amphitheater.
Laid-back rooms feature balconies or patios with pool views, as well as cable TV and minifridges. Suites add kitchens. Room service is available.
Amenities include a restaurant/bar with bay views, as well as 2 outdoor pools. There's also a diving center offering scuba courses and guided dives.
Trip Adviser Reviews:
We were told by the staff it's still under the management of Club Mabuhay but changed to a new name for one year. Hotel amenities like towels still bear the name and logo of Club Mabuhay. Had stayed here nearly 7 years ago, just don't recognize it's a Korean Management.
During our stay, there are Koreans playing nosily in the pool with music turning up with own speakers. However, they left the public area when the pool closed at 10 pm. Summing up of our stay, the staff though slow are helpful and attentive. The manager is attentive. We got no hot water on the first night. After the staff tried to fix for 30 minutes and still could not fix it, they escalated the case to the manager who attend the matter and explained to us personally.
The only point has to criticize is that wifi only available in the restaurant and the quality is not good. We got much faster wifi when we were dining at the restaurant in the neighbouring hotels. Besides, the hotel amenities may need some touch up (like holes are found in the towels). It will be nice if they can add a bucket in the washroom so we are able to soak our handy diving equipment without taking up the sink.
If you are interested, please do not hesitate to contact the resort owners and administrators.
Amenities and Special Attractions of Club Mabuhay Lalaguna Resort
Here are some of the facilities and amenities of Club Mabuhay Lalaguna Resort:
Café and Restaurant
Cottages, umbrellas
Air-conditioned Rooms
Packages and Special promos
WIFI access
Very good swimming pool
Club Mabuhay Lalaguna Resort Rates
For an accurate information of rates, amenities and reservations, please contact the resort administrator.
Contact details and Address
Club Mabuhay Lalaguna Resort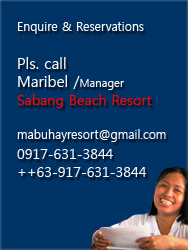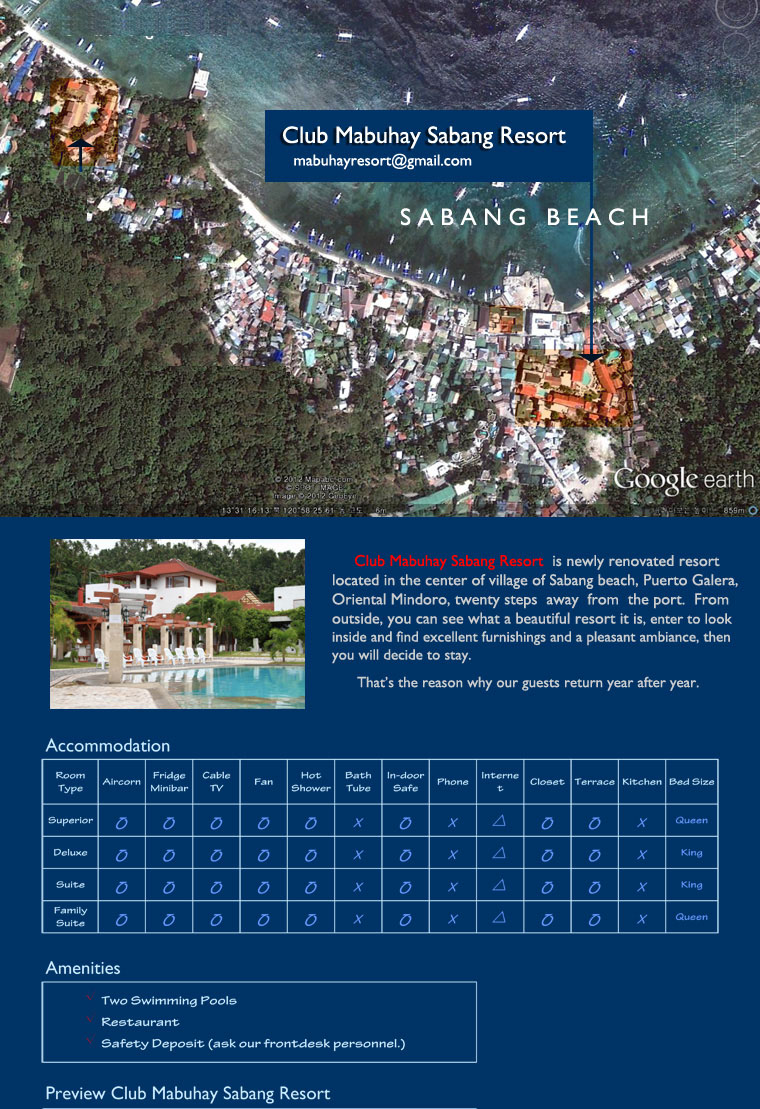 If you own Club Mabuhay Lalaguna Resort, please add in details in the comment section. You can also contact our website www.PuertoGaleraBeachResorts.com should have any more information added to this post.
The pictures and rates are form the official website of Club Mabuhay Lalaguna Resort.